Heartiest Congratulations
Harsh Shewale, Rahul Palande and Siddhi Raut won a consolation prize in Folk Dance (group) event held on 2nd Sept, 2016 at Vidyapeeth Vidyarthi Bhavan under the aegis of 49th Youth Festival of University of Mumbai .
 Heartiest Congratulations
Yash Wavage, Saurabh Pedenekar, Priya Suvarna and Divata Dipak Thakare won 1st prize in Concrete Festival 2022 at St. John's College Of Engineering And Management Palghar held on 10th and 11th March, 2022.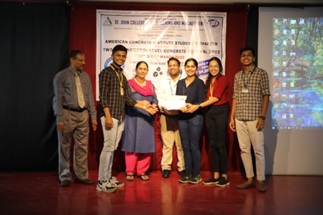 Heartiest Congratulations
Sahil Acharaya and Rajesh kumbhare won 3rd prize at national level project showcase, at VCET, Vasai held on 13th April, 2022.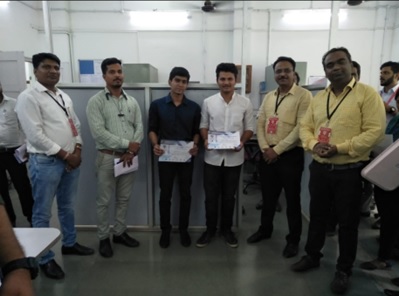 Heartiest Congratulations
Rishadev Sharma, Abhilasha Yadav and Shaikh Rehmat won 2nd Prize in Technical Poster Presentation Event during NIRMAAN 2022 conducted in association with IGBC.