GIS aided Urban Planning for preparation of Micro-Level Plan of Channenahalli Village, Bengaluru
---
EOI: 10.11242/viva-tech.01.03.06
Download Full Text here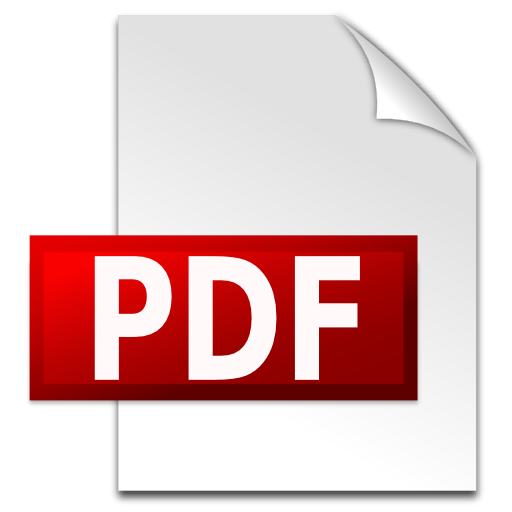 Citation
Gireeja M. Sarangdhar, Shishir Dadhich, "GIS aided Urban Planning for preparation of Micro-Level Plan of Channenahalli Village, Bengaluru", VIVA-IJRI Volume 1, Issue 3, Article 6, pp. 1-6, 2020. Published by Computer Engineering Department, VIVA Institute of Technology, Virar, India.
Abstract
We all know the fact that the surface of earth is spherical and not a plane, and thus in the field of Town Planning we observe errors in an actual plan or map of a region when it comes to its implementation. For smaller areas such as a plot or a small township where the land can be considered to be flat the level of errors observed is less or the accuracy rate is high compared with the larger areas such as a development plan or structural plan or regional plan or even Town Planning Schemes. Remote Sensing & GIS were initially recognized as supporting tools for planning, monitoring, and managing the appropriate utilization of the earth resources. However, due to their multidisciplinary applications and integration with numerous other scientific and technological fields, in the recent years they have become a distinct field of study.
In this paper we are going to learn about how GIS and remote sensing helps in the preparation of a map with respect to actual ground co- ordinates and various uses of the same in the field of Urban Planning with an actual work done on field under the guidance of experts in Directorate of Urban Land Transport, Urban Development Department, Government of Karnataka..
Keywords
RArcGIS, Geographic Information System, Geo-referencing, Microlevel Plan, Remote Sensing.
References
Application of GIS Technology for Town Planning Tasks Solving, G A Kiyashko, School of Engineering, Far Eastern Federal University, 8, Sukhanova St., Vladivostok 690090, Russia , 2017, ICCATS 2017 IOP Conf. Series: Materials Science and Engineering 262 (2017) 012112 doi:10.1088/1757-899X/262/1/012112, https://iopscience.iop.org/article/10.1088/1757-899X/262/1/012112/pdf
Atal Mission For Rejuvenation And Urban Transformation Ministry of Housing and Urban Affairs, Government of India http://amrut.gov.in/content/
Creating More People-friendly Urban Streets Through 'Link And Place' Street Planning And Design, Peter Jones, Stephen Marshall, Natalya Boujenko, Professor, Centre for Transport Studies University College London ,London, UK, Senior Lecturer, Bartlett School of Planning University College London, London, UK, Independent Consultant London, UK,February 19, 2008, Elsevier, https://reader.elsevier.com/reader/sd/pii/S0386111214601965?token=BB424AF5082D1DFD88EE1E6F09B682E924DE4487940D40C104AF9047D4221F6283C0564CD9E6100347FBC5AC94FA680E
Directorate of Urban Land Transport, Urban development Department, Government of Karnataka.
Geospatial Database Development For Urban Planning Using Satellite Data Under GIS Environment, Anuj Bariar, R.D. Gupta, S.C. Prasad, Department of Civil Engineering, Motilal Nehru National Institute of Technology (MNNIT), Allahabad-211004, U.P., India https://www.isprs.org/proceedings/XXXVI/part4/WG-IV-9-6.pdf
GIS in Urban and Regional Planning, Samuel Dekolo and Leke Oguwaye, Lagos State Polytechnic & University of Lagos, 1st January 2005, NITP CPD WORKSHOP 2005, https://www.researchgate.net/publication/265508846_GIS_in_Urban_and_Regional_Planning/link/54107a260cf2df04e75d5e86/download
Google Earth and GIS planning studio, School of Engineering and Technology, Sandip University Nashik.
Implementing GIS and Remote Sensing for City planning and Management, Mr. Sujit Pavaskar, Mr. Deepak Rajaram, Audyogik Shikshan Mandal's Institute of Management & Computer Studies (IMCOST), Thane,India, May 2015, International Journal of Advanced Research in Computer Engineering & Technology (IJARCET) Volume 4 Issue 5, http://ijarcet.org/wp-content/uploads/IJARCET-VOL-4-ISSUE-5-1961-1966.pdf
Karnataka Town and Country Planning Act, 1961 http://dpal.kar.nic.in/pdf_files/11%20of%201963%20(E).pdf
Micro Level Planning Approach for Ru-Urban Development – A Case Study of Palsana Town, Gujarat, June 2014, Civil Engineering Department, SCET Surat – Gujarat (India) IJRSI ISSN 2321 – 2705 Volume I, Issue I, June 2014 https://www.rsisinternational.org/Issue1/26-29.pdf
Micro-Planning: Needs, Aims and Objectives of Micro-Planning, Shelly Shah, Sociology Discussion, http://www.sociologydiscussion.com/planning/micro-planning-needs-aim-and-objectives-of-micro-planning/1085
OpenCity Urban Data Portal www.opencity.in
OpenStreetMap https://www.openstreetmap.org/#map=15/12.9764/77.4329&layers=T
Remote Sensing and GIS, Second Edition, Basudeb Bhatta, Oxford University Press ISBN-13: 978-0-19-807239-3 ISBN-10: 0-19-807239-2.
Urban Planner – ArcGIS extension for land use modelling, Jaroslav Burian & Stanislav Stastny, Palacký University, Olomouc Czech Republic, https://agile-online.org/conference_paper/cds/agile_2015/posters/55/55_Paper_in_PDF.pdf
Urban planning and GIS https://www.geos.ed.ac.uk/~gisteac/gis_book_abridged/files/ch62.pdf