CRITERION BASED AUTOMATIC GENERATION OF QUESTION PAPER
---
EOI: 10.11242/viva-tech.01.04.114
Download Full Text here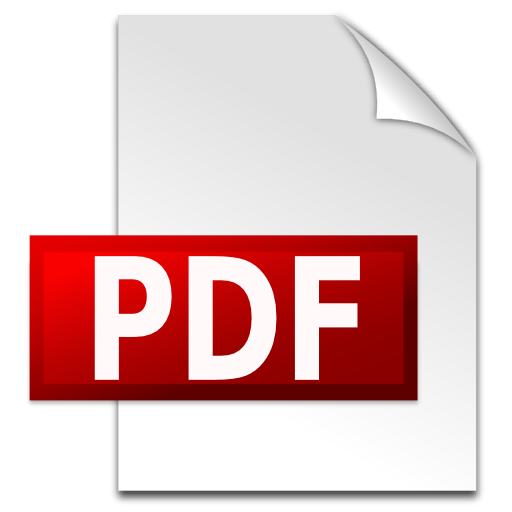 Citation
Mr. Vishnu Jha, Mr. Jatin Kadam, Ms. Gitanjali Jadhav, Prof. Saniket Kudoo, "CRITERION BASED AUTOMATIC GENERATION OF QUESTION PAPER", VIVA-IJRI Volume 1, Issue 4, Article 114, pp. 1-5, 2021. Published by Computer Engineering Department, VIVA Institute of Technology, Virar, India.
Abstract
In any educational course curriculum, the courses are defined with learning objectives. Teachers conduct assessments to know if students have achieved certain learning objectives or not. The Proposed System provides a solution to choose challenging, well framed questions and make it easy for the user to generate it within a short period of time. The existing tools are rigid and support very basic or limited parameters. In our system we allow admin and user to input a set of questions and mark them with parameters such as difficulty level, complexity, type of question, module, min and max weightage. It contains two modules namely admin module and user module and the question management makes it an effortless task. From the entered input the paper is generated and saved as a .pdf file which can be kept for own or distributed as per the user or admin requirements. The required software and hardware are easily available and easy to work with. The goal is to simplify its current manual method, by means of computerised equipment and complete computer applications, in order to meet its needs, so that its important data/information can be stored for a longer period of time with easy access and manipulation. Basically the project describes how to manage for good performance and better services for the clients.
Keywords
Complexity, Examination, Question paper generation system, Web based Application, Web based Model.
References
Prof. Mrunal Fatangare , Rushikesh Pangare," Android Based Exam Paper Generator" , International Conference on Inventive Systems and Control (ICISC 2018).
Liancheng Guan "The Design of the Automatic Generative System of Examination Papers", Sixth International Conference on Future Generation Communication Technologies (FGCT 2017)
Surbhi Choudhary, Abdul Rais Abdul Waheed, Shrutika Gawandi, Kavita Joshi "Question Paper Generator System" International Journal of Computer Science Trends and Technology (IJCST) – Volume 3 Issue 5, Sep-Oct 2015.
Mr. Shreyas R Chim, Dr. Geetanjali V Kale "Automatic Question Paper Generation using Parametric Randomization", Journal of The Gujarat Reaserch Society. ISSN: 0374-8588 Volume 21 Issue 2
Kapil Naik, Shreyas Sule, Shruti Jadhav, Surya Pandey "Automatic Question Paper Generation System using Randomization Algorithm" International Journal of Engineering and Technical Research (IJETR) ISSN: 2321-0869, Volume-2, Issue-12, December 2014
P. Prinetto, M. Rebaudengo, M. Sonza Reorda "An Automatic Test Pattern Generator for Large Sequential Circuits based on Genetic Algorithms" Dipartimento di Automatica e Informatica Torino, Italy.
Catherine Vafeiadou, Pantelis Vasiloudis, Minas Dasygenis "Online automatic examination system for digital circuits" Department of Informatics and Telecommunications Engineering University of Western Macedonia, Kozani, 50100, Greece
Girish Kumar, Rafael E. Banchs, Luis Fernando D'Haro "Automatic Fill-the-blank Question Generator for Student Self-assessment" NUS High School Singapore 129957, Institute for Infocomm Research Singapore 138632.
Kanchan H Pinjani, Renuka Y. Raut, Prof. S.E .Yedey "Developing an intelligent agent for Automatic Question Paper setting" National Conference on "Advanced Technologies in Computing and Networking"-ATCON-2015 Special Issue of International Journal of Electronics, Communication & Soft Computing Science and Engineering, ISSN: 2277-9477
Itziar Aldabe, Maddalen Lopez de Lacalle, Montse Maritxalar, Edurne Martinez, and Larraitz Uria "ArikIturri: an Automatic Question Generator Based on Corpora and NLP Techniques" Department of Computer Languages and Systems, Computer Engineering Faculty, University of the Basque Country.
Guang Cena , Yuxiao Dong, Wanlin Gaoa, Lina Yua , Simon See b,c , Qing Wang, Ying Yang, Hongbiao Jiang "A implementation of an automatic examination paper generation system" Asia Pacific Science and Technology Center, Australia. Nanyang Technological University, Singapore.
Miss. Priyanka Phulmogare, Miss. Rachana Ankar, Miss. Shivangi Daware, Prof. Ms. Kishor. N. Shedge "Automatic Generation of Question Paper Using Blooms Taxonomy" International Research Journal of Engineering and Technology (IRJET). Issue: 11 | Nov 2018
Dan Liu, Jianmin Wang, Lijuan Zheng "Automatic Test Paper Generation Based on Ant Colony Algorithm" JOURNAL OF SOFTWARE, VOL. 8, NO. 10, OCTOBER 2013.
Mr. Amit Sanjay Khairnar, Mr. Bhagwat Chintaman Jadhav, Mr. Rahul Birhade, Mr. Pramod Patil "AUTOMATIC QUESTION PAPER GENERATOR" International Journal For Technological Research In Engineering Volume 4, Issue 9, May-2017
Gauri Nalawade, Rekha Ramesh "Automatic Generation of Question Paper from User Entered Specifications using a Semantically Tagged Question Respository" International conference on Technology for education, 2016